Ambienteingegnere is a web-magazine that deals with communication in the field of engineering and sustainability at 360 degrees.
It is not just a place of aggregation and exchange between those working in the engineering and environment sectors, but also those who are interested in these issues.
In particular, sustainability today affects all the choices of our life; it is no longer limited to a concept of environmental protection, but also extends to social and economic issues.
Living in a "sustainable" world means taking care of the planet and of those who live there, making choices aimed at protecting not only the environment, but also the wellbeing of the human race.
Luca Palmiero
email:info@ambienteingegnere.it
Freelance Civil Engineer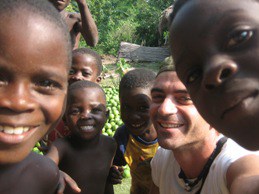 Please fill following form, we will be happy to get in touch.